Military Coupon Program
Military Coupon FAQ's
Is there a minimum donation size I need to send?
There is no minimum. You'll find that those pesky little pieces of paper add up fast! GroceryCouponsForFree.org has approximately $200 worth of coupons at any given time on our website. Even the smallest donation, when combined with the donations of other individuals, will make a difference in the lives of many military families serving our country overseas.
Can I send expired coupons?
Two Months Max! Yes expired coupons are accepted. We recommend not sending any coupons older than 2 months expired on the date of shipment. They can use them for a couple of months after that but remember that the volunteers at the base must process the coupons once they arrive and get them out to be used. We also need to leave enough time for them to have the families sort through them and find the ones they want for use.
Do I have to clip all of the coupons before I send them?
By clipping the coupons, you save the volunteers at the base valuable time. Most organizations are short of needed volunteers. You also save yourself a lot of additional postage since most of the coupon circulars are wasted paper.
What type of coupons can I send?
"Manufacturer's Coupons" are the coupons of choice since they are accepted at any store. Coupons from the dispensers in grocery stores, from the internet and from your local newspaper inserts, and dozens of other places are good as long as those magic words are on them: "Manufacturer's Coupon."
What type of coupons can't I send?
Do not send Assistance Vouchers, Food Stamps, or any other assistance items. Do not send store coupons, those only good at the store named are useless on a military base overseas. Do not send restaurant coupons.
Do I have to sort the coupons?
Most bases have 2 stores. One is called the "Commissary" which is a grocery store and the other is the PX or BX which is a department store. We therefore ask you to sort the coupons into "food" and "non-food" bundles so that they can more easily be placed in the correct venue once they arrive at the base. If a base wants additional sorting they will let you know.
How should I package the coupons?
Use baggies, envelopes, etc., to contain the different categories -- whatever will keep them separated during shipment (Do not use rubber bands, paper clips, and similar methods of keeping the coupons sorted as they do not work and will come apart in shipping).
Be sure to label the bundles "Food" or "Non-Food"!
What is considered "Food" and what is not?
Here's the rule of thumb: It's food if it can be eaten by humans, is usually eaten by humans, and is normally eaten to provide calories. For example, dog & cat food would be "Non-Food," but Ensure or Slim-Fast would be "Food." Vitamins would be non-food. Chewing Gum and Mints are food.
Mailing Coupons FAQ's
Where do I send the coupons?
See our base list and adopt a base. Then send the coupons to your adopted overseas base. It costs the same to send them to the base as it does to send them to your next door neighbor in the U.S. The bases are U.S. territory.
What is the cheapest way to mail the coupons?
The cheapest way to send your coupons is via "Parcel Post". Since this method takes much longer to travel to its destination, please make sure that you send coupons that are no more than two months expired on the date of shipping if you use Parcel Post.
What is the fastest way to mail the coupons?
A fast method of shipment is to use the Priority Mailer that the Post Office has. They have one envelope that allows you to place as much in it as you can for a fee. Contact your local post office for the current prices per pound and best suggested methods of mailing. They will give you this information by phone.
Does the Post Office require a name with the address?
If the Post Office requests a name for the address we have furnished, explain that the package is going to a "Position" not to a "Person." It is "Official Mail." By military regulations, Personal Mail requires a name with the address but Official Mail does not. The "Commanding General" may be changed as the military wishes but mail to the Commanding General is for that position not for John Smith who may now be a civilian. The coupons are also Official Mail for that base. If a person is a part of the address, we have placed that persons name with the address on our site. If there is no name, then we do not have one.
What if mail is returned from the base?
We are not part of the military. This is a civilian run assistance charity. We do not always know about base closures or problems. Sometimes mail is simply misdirected by the Post Office or mishandled at the base. You are our best resource. Please let us know about any problems that you have since we may not be aware of them. We will try to solve the riddle but it will take a while (month or more). Please remail your coupons to a different base if you think that is best. We work on that type of problem as time or necessity allows.
Do I need a customs form mailed with the coupons?
The U.S.P.S. also requires Customs Form 2976-A be attached to the outside of the mailer when sending directly to a base overseas. Use the description "Coupons" and record the value as "--$0.00--". Be sure to check the "Gift" box on the form and for them to return the coupons if there are problems if using Priority Mail. This will allow time to resend them to another base.
Do I need a Confirmation of Receipt?
This is no longer a good idea.
In the past we have suggested that you can get a confirmation of receipt from the base. In the past that was possible. With the success of our program, a lot of the bases no longer have the volunteers available to do this. What this means is that you may request confirmation of receipt of your shipments from your "adopted" base, but they may not have the ability to send the reply. The persons at the base handling the coupons are volunteers and most bases operate short of volunteers most of the time. They will acknowledge your shipment as time and available volunteers allow. More and more, there is not enough time to do this.
You can try to request one, but...
To receive this confirmation, you would include a self-addressed, postage-paid postcard with your shipments. You must fill in the card yourself as they will not have the time to fill in the card. The card would be in an envelope attached/taped to the outside of the shipment, as they may get missed if inside with the coupons. Mark the outside of the envelope with "Pre-posted return reply enclosed." Again, they often do not have the volunteers available to return the card. This postcard should be wrapped in a note with a short message, such as "Enclosed please find a donation of coupons from (your name/organization). Please return this postage-paid postcard when this shipment arrives." The staff at these bases will try very hard to comply with your requests, but again please remember their work is done with volunteers, which allows limited time and minimal staff. Please be patient.

Military families need your help!
This Coupon program serves military families by assisting you to forward "manufacturer's coupons" to overseas military bases. These bundles of coupons are placed on tables, at the PX and Commissary, or handed out for use by military members and families on base. This helps the family save valuable dollars and stretch their budget.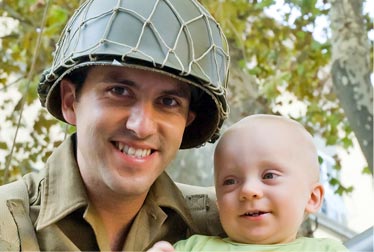 This is not a tax deductible charity. This is a patriotic charity. You are supporting the service person and their family by sending coupons that you do not use, and all of the extra ones that you can find, to them. The service pay rates are no longer below the poverty level, but they are in no way great when you have a family. Our military service families appreciate your assistance.
#
Military Bases Receiving Coupons
This military base address list is managed by Grocery Coupons For Free, please check back with us for updates before mailing your expired grocery coupons. We update our list every month. Thank you for your support!
Base Location
Base Mailing Address
Ramstein, Germany
Ramstein Air Base
Attn: Family Services Bldg.
1200, Flugplatz Ramstein
APO AE 09094 Germany
Alconbury, UK
RAF Alconbury
ATTN: Family Services
423 ABS/DPF
APO AE 09470
Bury-ST Edmunds, UK
Mr. Hugh Henry-Pierre
USAF Family Support Center
100 MSS / DPF, Unit 49/25
APO AE 09459
Incirlik, Turkey
39 MSS/MSF
ATTN: Family Services
Unit 8790, Box 175
APO AE 09824
Incirlik, Turkey
Coupon Program A&FRC
39FSS/FSFR
Unit 7505, Box 175
APO AE 09824
Yokota, Japan
Airman and Family Readiness Center
374 FSS/FSFR
Unit 5123
APO AP 96328
Okinawa, Japan
Airman and Family Readiness Center
Unit 5134 Box 80
18 FSS/FSFR
APO AP 96368-5134
Guam
Airman and Family Readiness Center
36 MSS/DPF
Unit 14001, Box 17
APO AP 96543
Spangdahlem, Germany
52 MSS/DPF (A&FRF)
Unit 3655, Box 65
APO AE 09126
Base Location
Base Mailing Address
Vogelweh, Germany
Vogelweh Commissary
DeCA/EU-VOG
Unit 3063
APO AE 09021
Mannheim, Germany
Army Community Service
Unit 29901 Box 25
Bldg. 253
APO AE 09086-9901
Stuttgart, Germany
Army Community Service
Unit 30401
APO AE 09107
Vilseck, Germany
Army Community Service
Unit 28130
Bldg. 244
APO AE 09114
Bamberg, Germany
USAG Bamberg
IMEU-BAM-MWR-ACS
Army Emergency Relief Manager
CMR 459
APO AE 09139
Lakenheath, UK
Airman and Family Readiness Center
48 FSS/FSFR Bldg 950
Unit 5200, Box 105
APO AE 09461
Okinawa, Japan
Volunteer/Outreach Coordinator
ACS - 10th ASG
Unit 35115
APO AP 96376-5115
Brussels, Belgium
CAFAP - ACS
Unit 21420, Box 6675
APO AE 09705
Schweinfurt, Germany
ACS, 280th BSB
ATTN: AETV-WG-SJD
CMR 457
APO AE 09033
Base Location
Base Mailing Address
Rota, Spain
Fleet and Family Support Center
PSC 819 Box 57
FPO AE 09645-5500
Yokosuka, Japan
Yokosuka NFA Commissary
Bldg H20
PSC 473 Box 33
FPO AP, 96349-0033
Guam
Fleet and Family Support Center
Naval Base Guam, Building 106
PSC 455 Box 157
FPO, AP 96540
Atsugi, Japan
U.S. Naval Air Facility
Navy FSC
PSC 477 Box 32
FPO AP 96306
Rota, Spain
Navy & Marine Corps Relief Society
PSC 819, Box 2002
FPO AE 09645
Sasebo, Japan
Navy FSC
ATTN: Coupon Dist.
PSC 476, Box 62
FPO AP 96322-1114
Base Location
Base Mailing Address
Iwakuni, Japan
Coupon Distribution Program
Marine & Family Services
PSC 561, Box 1863
FPO AP 96310-1863